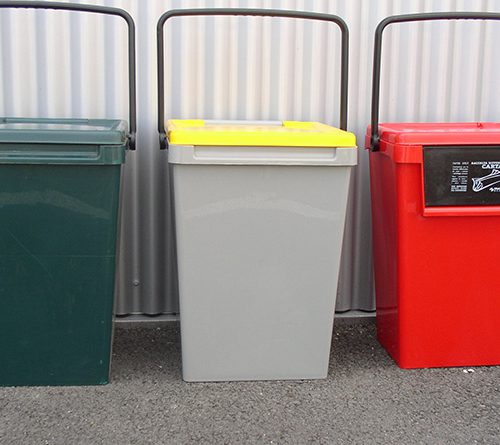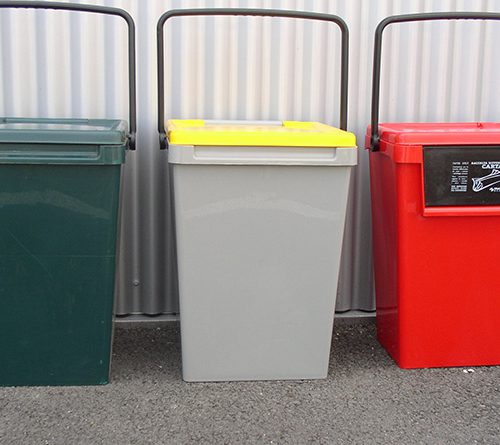 Sustainable development
Pre-collection containers
QUADRIA proposes several ranges of pre-collection containers, all with a handle and a lid.
Assets
Ergonomic
Ecological
Functional
Expert opinion
"Thanks to the different available volumes and their sturdiness, these containers are true everyday comfort accessories. They allow users to limit their return trips to collection points with larger volumes of waste"
Assets
Colours: the different available colours allow easy differentiation of the waste streams for kerbside collection.
Ergonomic / Functional: easy handling / possible to keep the lid open / reduction of loads to be carried.
Environmentally friendly: these containers are an addition to the range for the incentive fee, some of which have an RFID chip housing (COMBI 40 and 50 litre models).
Volumes
From 18 litres to 50 litres.
Would you like to install this product in your municipality?
Request a quote
A question?
+33 557 977 500
price of a local phone call