Products designed to make your area healthier
QUADRIA manufactures all of its ranges of overhead bins and composters, in collaboration with 4 design offices to design the products and 8 French factories to produce them.
At QUADRIA, upstream design and development activities are essential, in order to remain at the forefront of innovation.
We therefore develop one or more new products each year. To find out more, click here.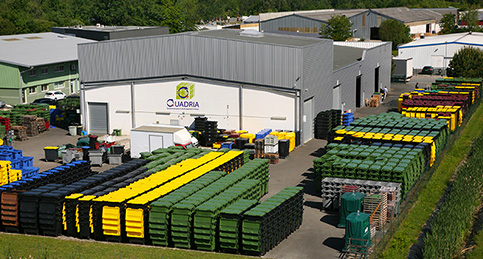 22 years of experience
in the manufacture of
waste pre-collection equipment

8 factories
manufacturing
in France

Standardized and
and customisable

3000 customers
(local authorities
and companies)

20 experts at your
service to advise you
upstream
of your project