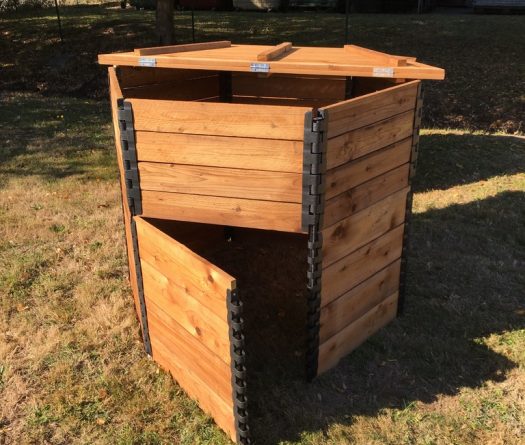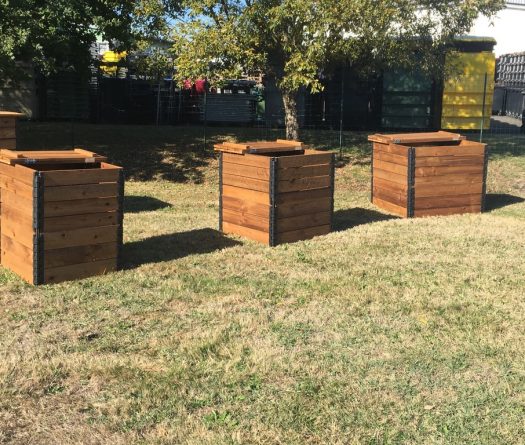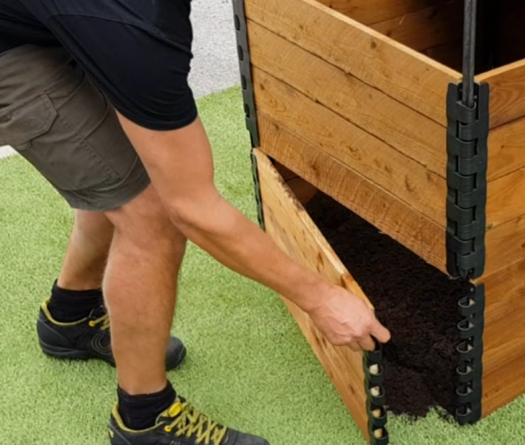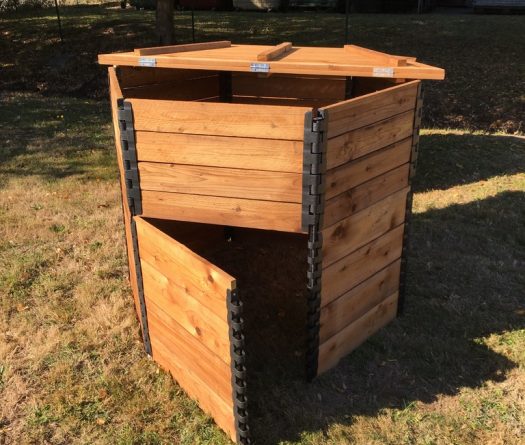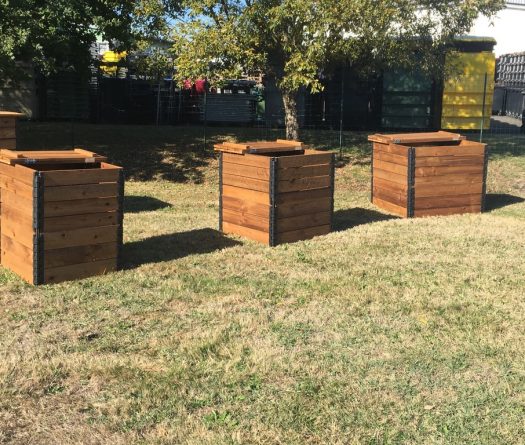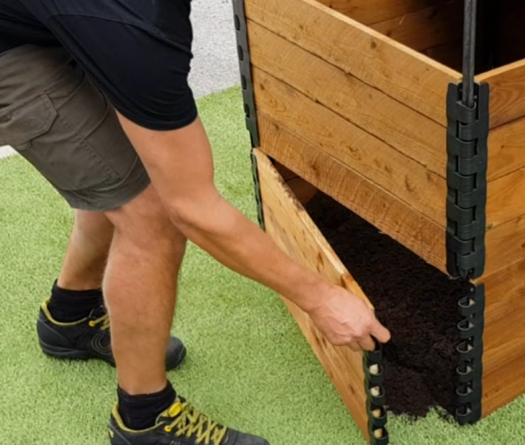 Green waste management
Wooden Compostys®
The wooden Compostys® is one of the sustainable solutions proposed by QUADRIA. This range consists of 5 volumes of composters, all designed for easy assembly and use. The square range models are designed for private use, the hexagonal range can be used by groups.
Assets
Aesthetic
Quick assembly, no tools required
Robust
Environmentally friendly
Waste taken in charge
Green waste
Meal leftovers
Fermentable household waste
Expert opinion
"The Wooden "Compostys® is the new composter model created by Quadria. Made from spruce wood from sustainably managed French forests, this product is environmentally friendly and easy to use. It only takes a few minutes for one person to assemble the composter, and is just as simple to maintain!"
Product made in France
Undergoing standardisation
Assets
Aesthetic
The wooden Compostys® is made from PEFC certified spruce. Its light-coloured wood can take on various hues depending on the how much it was dried.
Quick assembly, no tools required
Delivered in a kit of 4 to 6 panels and a two-part hinged lid, the composter can be assembled in a few minutes using a system of rods sliding into hinges. Once the composter is installed, the lid (hinged in 2 parts) makes filling and mixing easier. The compost is easy to remove by opening one of the doors at the base of each panel.
Robust
The composter's wooden slats (PEFC certified) are 18 mm thick. Our production plant is ISO 9001 certified, and our composters have a 7-year guarantee (for normal use).
Environmentally friendly
The composter is an eco-responsible product because of its very function. For QUADRIA, it was therefore important to design this product in an environmentally friendly way. Thus, 100% of the materials used in the composter are recyclable, and both our sawmill and production plant are located in the same area of France to reduce this product's carbon footprint to a minimum.
Technical specifications
Capacity
305 L
404 L
603 L
810 L
1062 L
Width
0,66 m
0,76 m
0,92 m
1,29 m
1,29 m
Depth
0,66 m
0,76 m
0,92 m
1,10 m
1,10 m
Height
0,79 m
0,79 m
0,79 m
0,79 m
1,04 m
Weight
24 kg
27 kg
33 kg
49 kg
55 kg
Ground surface area
0,44 m²
0,57 m²
0,84 m²
1,41 m²
1,41 m²
Full lid opening
0,39 m²
0,52 m²
0,82 m²
0,95 m²
0,95 m²
Lid half-opening
0,19 m²
0,26 m²
0,41 m²
0,47 m²
0,47 m²
Lid & side thickness
18 mm
18 mm
18 mm
18 mm
18 mm
Volumes
To meet the various composting needs of local authorities, the wooden Compostys® is split into 2 ranges:
The square range reserved for private individuals (305 L / 404 L / 603 L)
The hexagonal range, which can be used by groups (810 L / 1062 L)
Whatever the model, the composter can be assembled by one person in a few minutes and without tools.
Setup
Step 1
Panel assembly
Lay the composter panels flat, then slide the rods into the hinges before raising the assembly.
Step 2
Fid the lid
Place the lid making sure to wedge the battens into the corners of the composter.
Step 3
Close the lock
The composter can be delivered with a lock option. All you have to do is close it with the small tensioner provided.
Would you like to install this product in your municipality?
Request a quote
A question?
+33 557 977 500
price of a local phone call