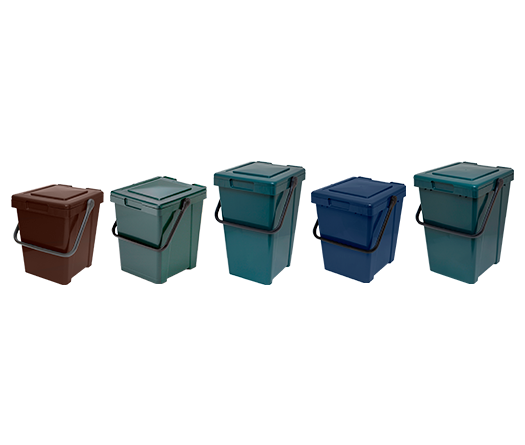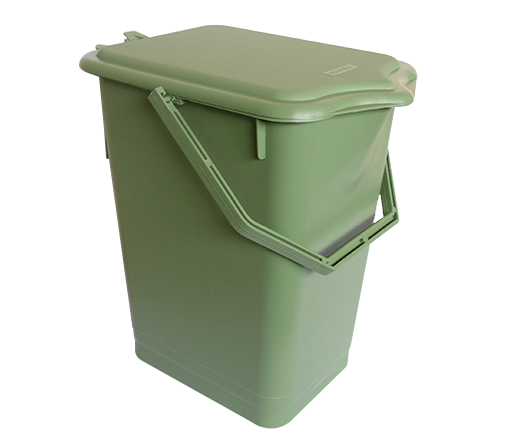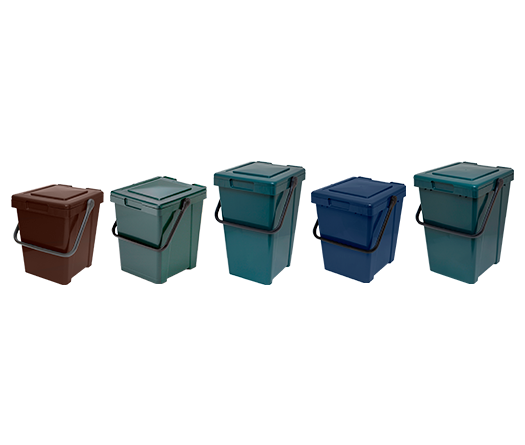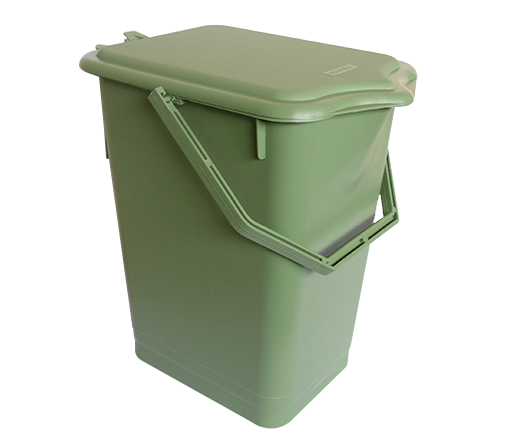 Green waste management
Food waste collection bins
Food waste collection bins are essential for home composting or organic waste collection. It allows users to store their fermentable waste before taking it to the composter or to a collection point.
Assets
Functional
Environmentally friendly
Ergonomic
Waste taken in charge
Green waste
Meal leftovers
Fermentable household waste
Expert opinion
"The food waste collection bin makes everyday home composting easier by reducing the number of trips to the composting point."
Assets
Functional:
Minimax and Umimax ranges: easy to clean / large lid opening
KSB range: easy to assemble / the handle keeps the lid open
QBS range: lid kept open for easy filling / tab at the back of the lid for easy opening / pouring spout
Environmentally friendly:
Our food waste collection bins are made of polypropylene or polyethylene from recycled materials and are 100% recyclable at the end of their service life.
Ergonomic:
Minimax and Umimax ranges: ergonomic handle / lid blocking system
QBS range: plastic handle for easy grip / plastic handle
Technical specifications
MINIMAX range
UMIMAX range
KSB range
QBS range
Available volumes (in litres)
7 / 10 / 23 / 25 / 30 / 35 / 40
7,5 / 10
10
9,5
Side thickness
1,8 ou 2 mm (depending on volume)
1,8 mm
2 mm
1.65 mm
Standard colours (RAL colour chart)
Blue (5003) Green (6004) Grey (7011) Brown (8016)
Green (6004) Grey (7011) Brown (8016)
Green (6011) Brown (8011)
Green (6011) Brown (8011)
Would you like to install this product in your municipality?
Request a quote
A question?
+33 557 977 500
price of a local phone call