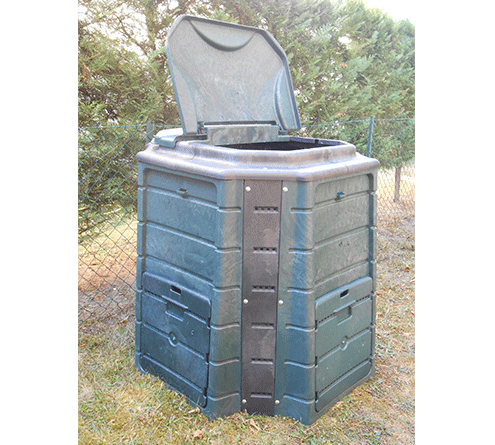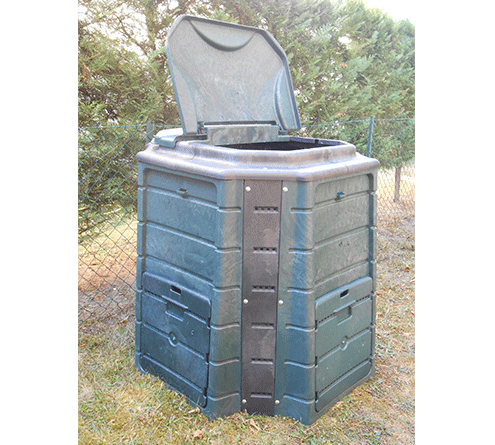 Picumnus®
Picumnus® supports local authorities in the development of home composting.This NF Environnement certified composter is entirely made of recycled materials and is 100% recyclable at the end of its service life.
Assets
Ecological
Easy to assemble & use
Effective
Robust
Waste taken in charge
Green waste
Meal leftovers
Fermentable household waste
Expert opinion
"Picumnus® is an easy to use and scalable product. The range includes 3 volumes (400 L, 600 L and 800 L) and all are made of the same panels. So after ordering a 400 L model, it is possible to upgrade to a 600 or 800 L with a simple extension kit."
Product made in France
NF environnement standard
Assets
Ecological
The raw material used for these composters is 100% recycled. They are made in France, which considerably reduces the carbon impact and are 100% recyclable.
Easy to assemble & use
Delivered in one or more kits depending on the selected model, Picumnus® can be assembled by one person in a few minutes (screws and assembly wrench supplied). Simply align the entry holes, insert the screws into them and tighten them with the assembly wrench.
To dismantle, first loosen all the screws using the assembly wrench and then disassemble the panels.
Its use is just as simple: the lid hinges in two parts (one-third/two-thirds) and can be kept open. The doors are opened by sliding them upwards. They are kept in the high position by a locking stud, keeping both hands free to remove the compost.
Assembly manual: here.
Effective
The perforated walls guarantee even ventilation.
The overhanging lid directs rainwater to the outside to avoid excessive infiltration.
Robust
The 3.4 mm thick sides are bolted together and cannot be deformed.
Picumnus® has a 5-year guarantee, but has a service life span of over 10 years.
PROXIMITY COMPOSTERS / NF – 094 / For more information, visit www.ecolabels.fr.
Technical specifications
Height (in mm)
945
1010
1010
-
-
Depth on the ground (in mm)
800
980
1140
-
-
Width on the ground (in mm)
800
980
1140
-
-
Surface area (in m²)
0,64
0,96
1,30
-
-
Weight (in kg)
15
20
22
5
7
Side thickness (mm)
8
8
8
-
-
Packaging
22 units / pallet
-
-
250 units / pallet
34 units / pallet
Number of composters / truck
572
396
345
-
-
Volumes
The Picumnus® plus: composters that are scalable according to your needs
Would you like to install this product in your municipality?
Request a quote
A question?
+33 557 977 500
price of a local phone call